I Came By Train is a collective movement to help fight climate change, one train journey at a time. If we all switched just one car or plane journey to a train journey, every year, we would significantly reduce our carbon emissions. To launch I Came By Train into the world, we wrote a song with Craig David and created an animated music video. 
As well as a song and music video, we covered cities in I Came By Train billboards and murals, giving people a whole range of reasons to travel more sustainably.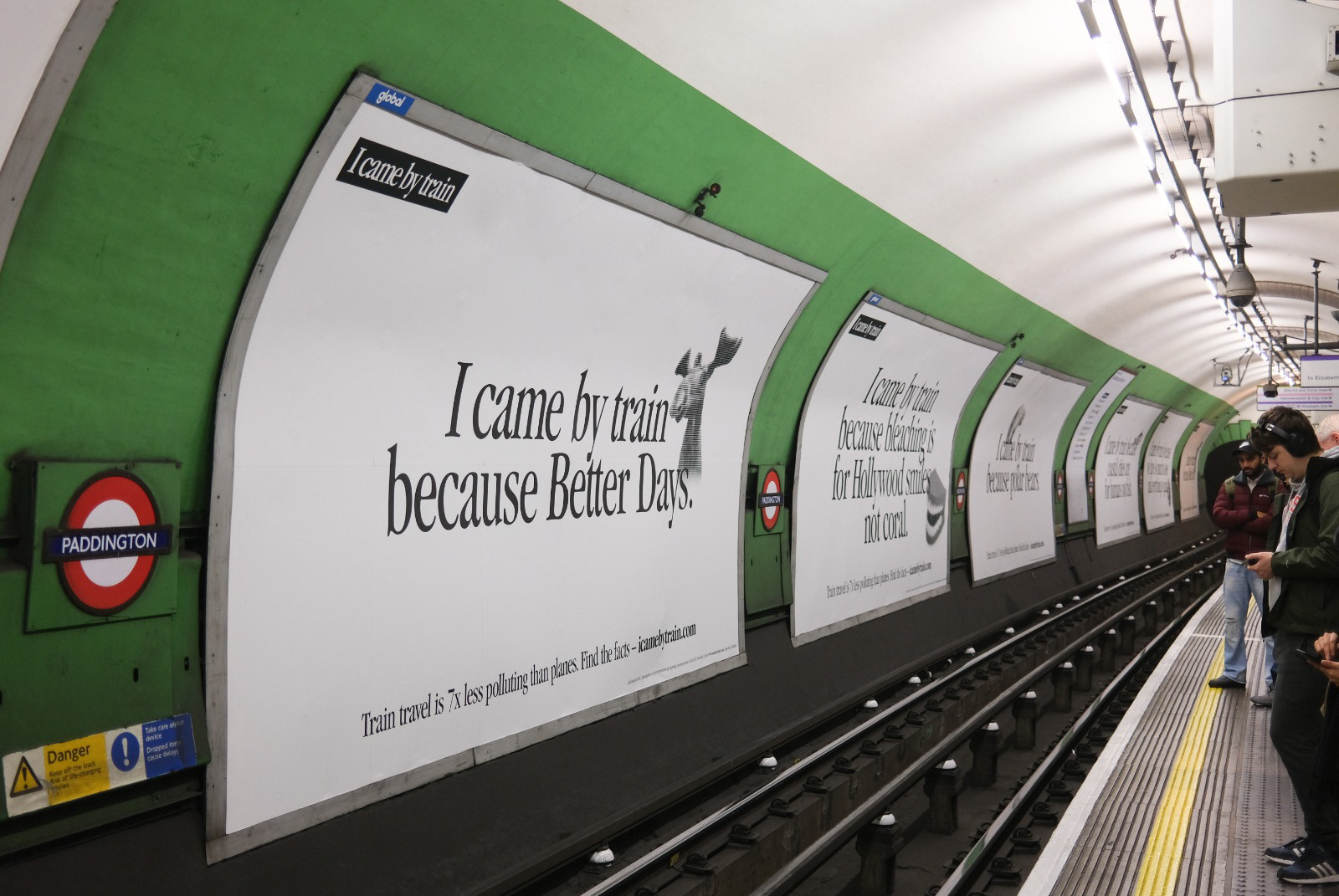 Anyone inspired by the campaign, could go to icamebytrain.com and pledge to switch one plane or train journey to a train journey. They'd get personalised artwork and, for every pledge, Trainline planted a tree in Haiti, Madagascar, Mozambique or Nepal, supporting reforestation and increasing biodiversity.  
Directed by Golden Wolf @ Stink.
Credit: Animation: Creative (Solo). Print: Creative team w/Lottie Sole.