Every day,
we're bombarded with
 drastic changes we should all be making to help fight climate change, which can feel scary and overwhelming. But what if it didn't have to be? If we all switched just one car or plane journey a year, to a train journey, we could save tens of millions of tonnes of CO2. To help spread the word, we created I Came By Train, a collective movement which was launched into the world with a 90s RnB love letter to Mother Nature by Craig David. 
As well as Craig's silky soft tones and the music video, we covered cities in I Came By Train billboards and murals, giving people a whole range of reasons to travel more sustainably.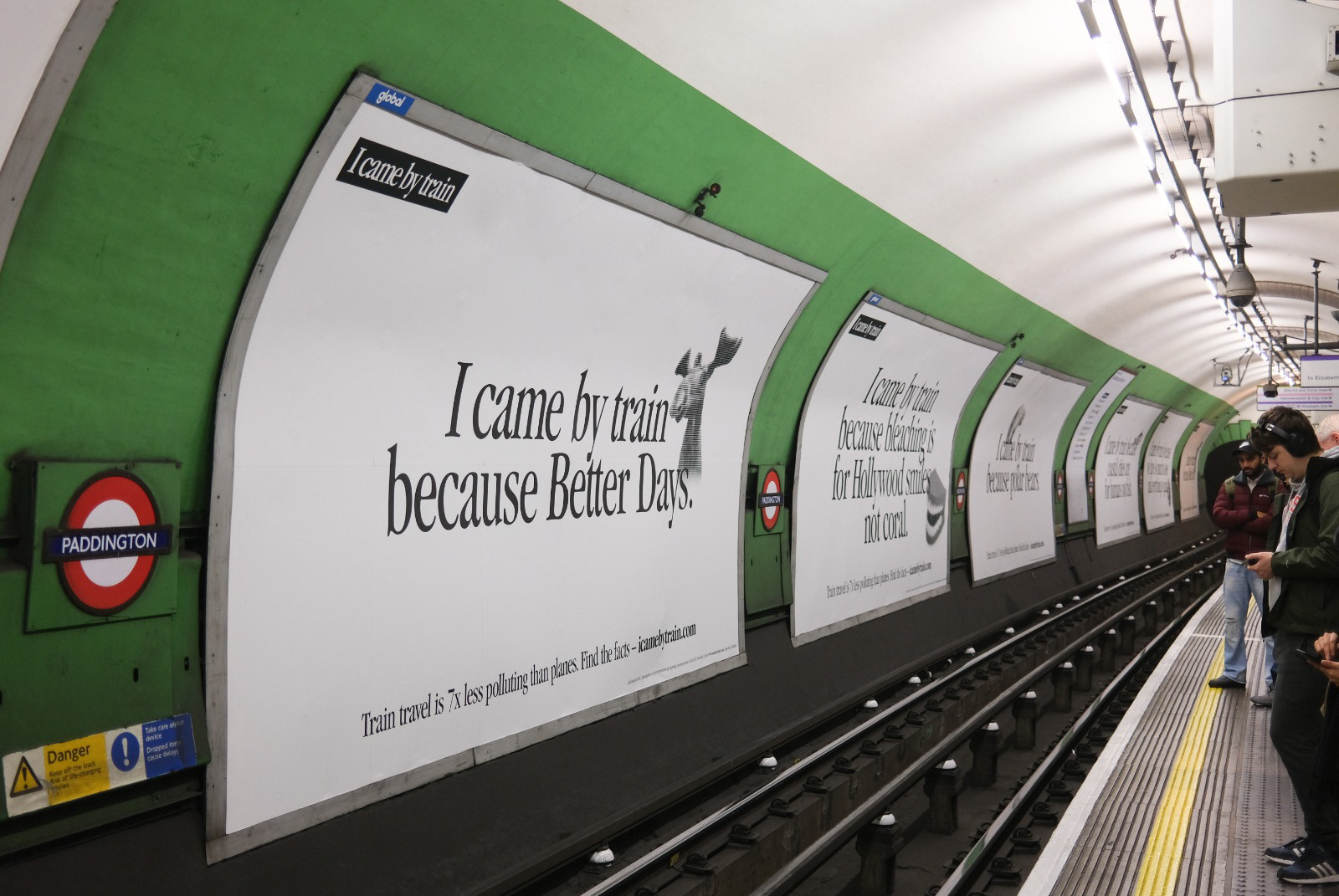 Anyone inspired by the campaign, could go to icamebytrain.com and pledge to switch. They'd get personalised artwork and a tree planted in their name in Haiti, Madagascar, Mozambique or Nepal.
Directed by Golden Wolf @ Stink.
Credit: Animation: Creative (Solo) and Co-songwriter. Print: Creative team w/Lottie Sole.